AXIATel hardware is free of centralized big tech (Google, Apple, Samsung, Microsoft, etc.), meaning you do not share any information to sources outside your phone.
NEOS X2 keeps you free from corporate data poaching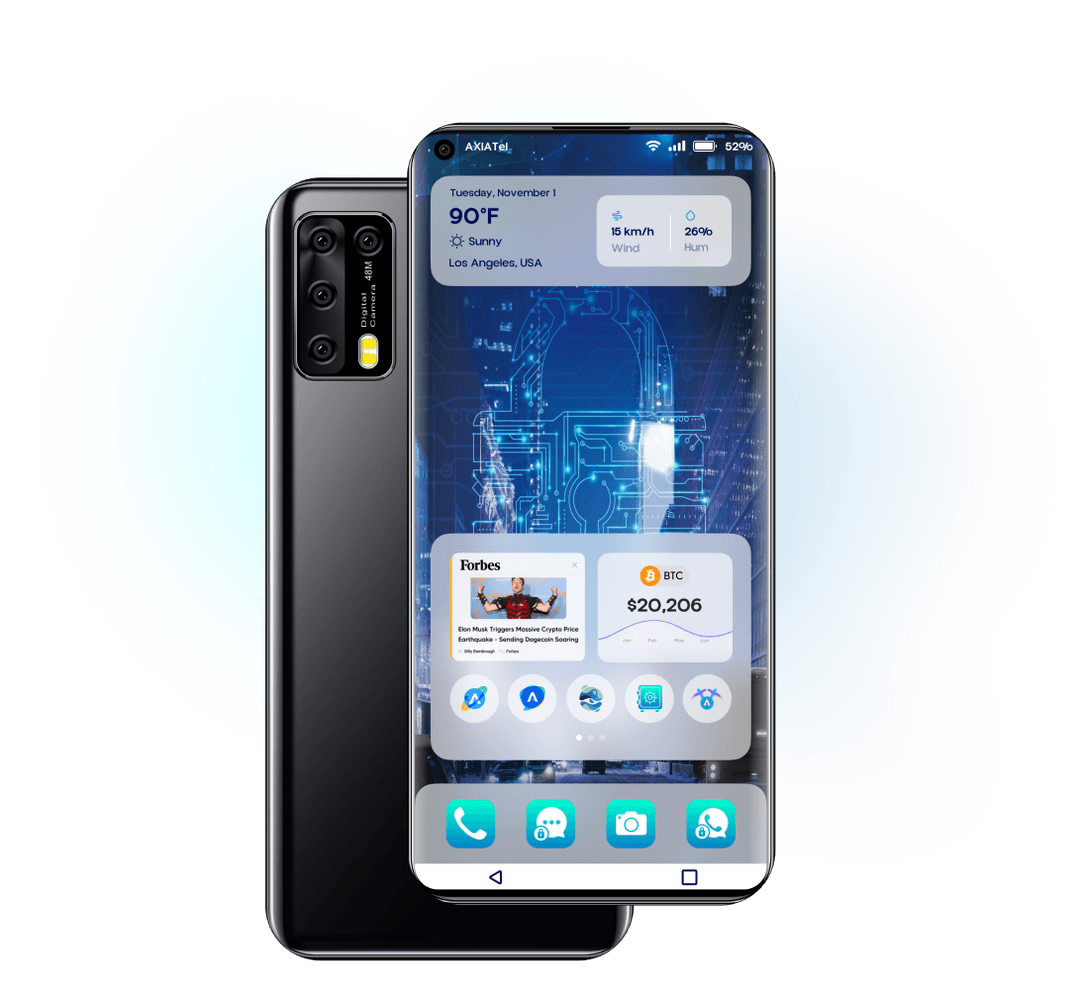 All AXIATel is designed as privacy-centric hardware, and is ad-free.
AXIATel Secure OS is void of bloatware, used for tracking, and does not share, collect, or sell information about your behavior (your location, apps you use, activity patterns, etc.).